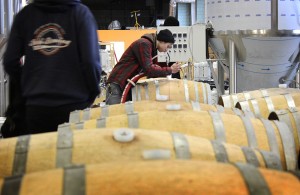 It's the end of the year and holidays, so now it's good time to look back a bit. This was a huge year for us. We finished building the brewery and have been busy brewing ever since. We've traveled to spread the gospel of Sori and met a lot of people in brewing and beyond. Our brews have been already sold in eight countries. We are pretty proud of all that since it's been only eight months we have been in production. Here's a quick recap of our year.
Sori beers – what's the fuzz all about?
In the beginning of the year, the only aim was to finish the construction works and get all the needed licenses from authorities. Here it's usually the hardest part of starting a brewery. When we finally got the permission, 24.4.2015, we started brewing like crazy. The first beers brewed were Out of Office session IPA, Investor IPA and Sisu Double IPA.
Within these eight months, we have launched 14 beers
Out of Office Session IPA (& Grapefruit Edition & Mango Edition)
Investor IPA
Sisu Double IPA
Garden Wit
Madonna of Sori
Dark Humor Club (Bourbon Vanilla & Coconut Edition)
Havana Gose (& Raspberry & Blueberry Edition)
Coffee Gorilla
Winter Gorilla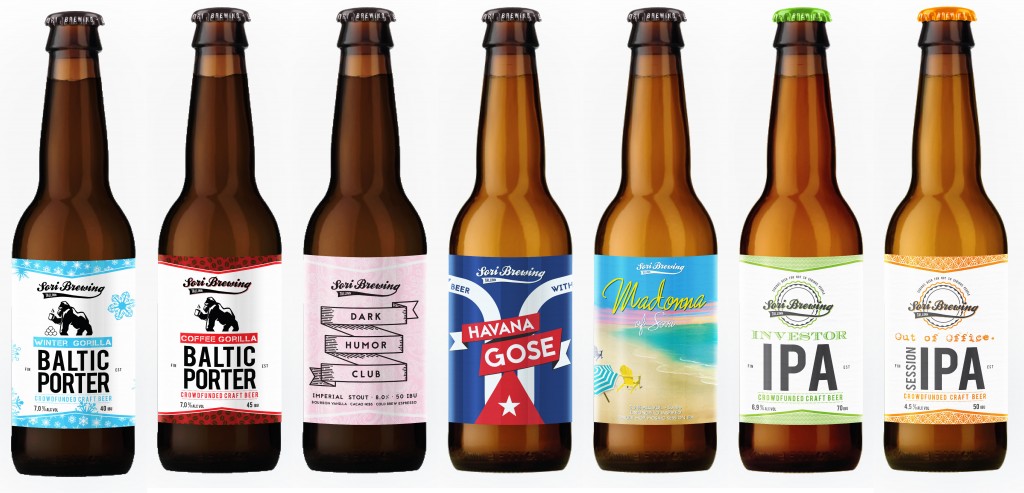 Collaborating
Since it's fun to collaborate in the brewery world, we did two collabs. The first collaboration we brewed with Birrificio Del Ducato in Italy. We brewed together a "Session Sour Sahti", called Forever Young, which is beyond what you can ever imagine. Another collaboration was brewed with Moncada Brewery in London, where we brewed a Saison with experimental hops. Some of that Saison went to Chardonnay barrels to age. We also started one collaboration with a vineyard, Candialle, which is currently maturing here at Sori.
We have also contract brewed Ice Beaver Northern Pale Ale and Red Ale for our surfing friends behind the brand Ice Beaver. Read more on our brews here.
Production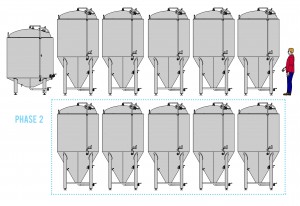 We started with a 15 hl brewhouse and five 30 hl fermentation tanks, which allow us to brew a total of 34 hl liters each. After being in operation just four months, we soon realized that Sori can grow faster. We did an expansion plan and doubled our capacity to 34 000 liters in brutto fermentation capacity. Now we can better start serving our upcoming markets like the Scandinavia.
The second Sori Brewing share issue to finance brewery expansion is open until 5.1.2016. At the moment, it's already closing 400 000 euros! For more info on expansion, check our blog post here.
Events and people – why we love this in the first place
First employees besides founders Pyry & Heikki started working for Sori in the beginning of the year. It's been a great year of learning and growing together. Now we're recruiting more brewers as well as office heroes to join us and grow with Sori. We've had almost 2000 visitors at the brewery this year, including many of our investors, as well as companies and people excited about Sori beers. Next year we want to do even more!
It's been a big year in events as well. The first event for Sori was the Tallinn Craft Beer Weekend in March. In May, the whole brewery team visited Copenhagen Beer Celebration, which is always an awesome event. We tried pretty much all the beers (all 150+ of them) and made new friends! We celebrated the opening of the brewery with our investors and colleagues in beer in June. Celebrations were great and continued late into the summer night. One of the biggest events for us was London Craft Beer Festival, which was an awesome event! There we first released our special edition brews, Dark Humor Club Coconut and Havana Gose Raspberry. People loved both and now we do a big batch from both.
In October, Sori participated in Finnish Olut Expo which is one of the biggest beer events in Finland. Sold out pretty much everything we had there! Always a pleasure to spend time with fellow brewers and craft beer enthusiasts. For Olut Expo we built our do-it-yourself pallet tap wall, which is still standing at the brewery. It's become kind of an altar for craft beer.
We have had also a possibility to be part of the one of most known start-up scene makers, Start-Up Sauna, where our beers were enjoyed in Demo Day. Not forgetting the culinary world, we got the chance to represent Sori and network with the best in the culinary world in Sauce 2015 -event.
Sori Brewing has been touring Italy, Latvia, UK, Netherlands and Finland doing all sorts of events from festivals to Tap Takeovers & Meet the Brewer -events. In Italy, two collaborations started; one with Candialle winery and one with Del Ducato brewery. We can't wait to see what next year brings! Sori beers have been so far available in Finland, Estonia, Netherlands, Latvia, UK, France, Germany and Hungary.
You can easily be part of our touring and story by following us in social media, we do our best to be very active and open on what we do!