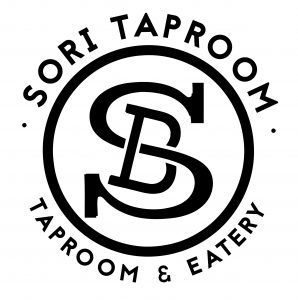 Vapaa julkaistavaksi 4.1.2016 klo 12:00
Suosittujen kalliolaisravintoloiden tiimi lyöttäytyy yhteen Sori Brewingin kanssa ja avaa Helsinkiin Sori Taproomin. Ruokalista ottaa vaikutteita amerikkalaista keittiöstä ja yhdistää ruuan taidokkaasti laadukkaiden juomien kanssa. Hyvän ruuan lisäksi keskiössä on Sori Brewingin olutfilosofia – Serious beer for not so serious people.
Puuhamiehinä toimivat Kolmon3n ja Loung3 -ravintoloista tutuksi tulleet yrittäjät. Ennen Kallion suosittuja paikkoja he ovat keränneet kokemusta muun muassa Savoy, Kämp, Chez Dominique, A&S Ravintoloista sekä myös kansainväliseltä kentältä. Heidän johdollaan yhdistävät amerikkalaisen keittiön parhaat puolet Sori Brewingin Pyry Hurulan ja Heikki Uotilan näkymkseen hyvästä oluesta.
Sori Brewing vastaa ravintolan juomapuolesta ja lupaa vähintään 24 oluthanaa, joista puolet ovat Sorin tuotteita ja puolet Sorin valitsemia vaihtuvia vierashanoja. Tiedossa on kiinnostava olutvalikoima, sillä ravintola tuo saataville paljon oluita, joita ei ole vielä lainkaan Suomessa. Oluen lisäksi viinilista tulee olemaan tarkoin valittu ja yhdistyy ravintolan menun kanssa.
Ravintola avaa ovensa alkuvuodesta ja tulee tarjoilemaan a'la carte menun lisäksi arkisin lounaan klo 11-15 ja viikonloppuisin brunssin. Sori Taproom on auki myöhään iltaan ja kiireinen saa keittiöstä ruokaa myös mukaan.
Sori Taproom sijaitsee Helsingin Kluuvissa osoitteessa Vuorikatu 16.
[hr]
Released for publishing 15.12.2016 12:00
A team behind two popular restaurants in Helsinki joins their forces with Sori Brewing in order to open Sori Taproom in Helsinki. Taproom is serving American kitchen and skillfully combines food with great drinks. Among with the quality food, Sori Brewing is on a mission to execute its key beer philosophy – Serious beer for not so serious people.
Sori Taproom will be ran by the founders of popular Kolmon3n and Loung3 restaurants in Kallio, Helsinki. Before starting their own, these gentlemen have worked in famous restaurants like Savoy, Kämp, Chez Dominique and A&S Restaurants in Helsinki as well as in respected restaurants abroad. Sori Brewing founders Pyry Hurula and Heikki Uotila says that their goal is to combine the best of American kitchen and Sori beers.
Sori Brewing brings their vision in beers and drinks at this restaurant. At least 24 beer taps, from which half are Sori Brewing beers and the other half are selected guest drafts. Sori Taproom will have an interesting beer selection. Serving a lot of beers that are not available anywhere else in Finland. Besiders beer, there will be rather extensive wine list, which pairs well with the menu.
Restaurant opens in the beginning of year and will serve lunch (from 11:00 to 15:00) along with the a'la carte menu. On weekends, people will be welcomed to quality brunch. Sori Taproom is open late and takeaway makes possible that even the busier people have time to enjoy good food from Sori Taproom.
Sori Taproom is located in Kluuvi, central Helsinki (Vuorikatu 16).
[hr]
Sorin lehdistökuvat / Sori photos for press
[hr]
Liity Sori Taproomin infolistalle
[hr]