You can also read this blog post in English, just check out below of this Finnish post.
[pullquote align="right"]Olemmekin koonneet taaksemme Advisory Boardin, joka koostuu kokeneista taitureista liike-elämän eri alueilta.[/pullquote]Hei rakkaat fanit, osakkaat ja muut lukijat! Ilmiö nimeltä
Sori Brewing
vyöryy eteenpäin päivä päivältä ja rakennustyöt lähestyvät. Osakeanti sujuu hienosti ja yhteistyökyselyitä sataa päivittäin. Kuten olemme kertoneet, emme ole tekemässä tätä vain yksin, vaan fiksuintakin panimontekijää auttaa konkarikaarti taustalla. Olemme nuoria, intohimoisia ja osaamme asiamme – mutta parhaiten kokemusta saa ajan kanssa tekemällä. Olemmekin koonneet taaksemme
Advisory Board
in, joka koostuu kokeneista taitureista liike-elämän eri alueilta. Haluamme luoda luotettavan ja nopeasti eteenpäin menevän yrityksen, joten haemme ideoita ja neuvoja hyvin erilaisista näkökulmista. Meillä on ilo ja kunnia julkistaa ensimmäiset nimet Advisory Boardimme jäsenistä!
Sami Lappalainen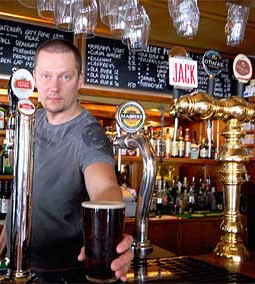 Sami on suomalaisen olutkulttuurin kummisetä ja lähes juomakulttuurin rock-tähden maineessa. Hän on kehittänyt Tampereella Gastropub ravintoloita (Winresta Oy ja Vinoteca Oy) pitkäjänteisesti vuosia oman visionsa mukaisesti. Työ on tuottanut tulosta, sillä esimerkiksi Gastropub Tuulensuu on valittu useaan otteeseen Suomen parhaaksi olutravintolaksi. Lisäksi  myös Suomen Olutmestarit on viimevuosina valittu kohtuullisen suurella todennäköisyydellä Samin & kumppaneiden henkilökunnan joukosta. Sami ei ole myöskään enää mikään pieni toimija, vaan ravintoloita alkaa olla pystyssä jo kymmenkunta. Hän osaa siis selkesti suurien kokonaisuuksien hallinnan ja tuntee kaikki alan toimijat oli sitten kyse oluesta, ravintoloista tai jostain siltä väliltä.
Samilla on myös ennen ravintola-alaa tausta maahantuonnista, jota hän on jatkanut pienimuotoisesti myös nykyisessä toiminnassaan, joten myös sillä osa-alueella saamme varmasti hyviä neuvoja. Tätä kovempaa nimeä on Suomesta melko vaikea löytää. Sorin pojat ovat tehneet Samin kanssa yhteistyötä jo useamman vuoden, joten Sami oli aika helposti neuvoteltavissa mukaan uuteen projektiinkin.
Mirko Lännenpää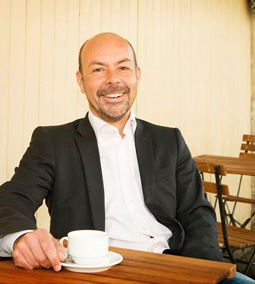 Mirko on myynnin, ravintola-alan ja päivittäistavarakaupan moniosaaja. Nykyään hän johtaa omaa yritystään Taputa Oy:ta, joka keskittyy asiakastyytyväisyyteen liittyvien palveluiden tarjoamiseen. Tätä ennen hän toimi mm. Pirkanmaan osuuskaupalla kehityspäällikkönä ja toimialajohtajana, joten ravintolaliiketoiminta ja päivittäistavarakauppa ovat tulleet erittäin tutuksi aiemmissa työtehtävissä. Mirkolta saammekin varmasti neuvoja ja paukkuja myynnin kehittämiseen ja siihen, miten voimme palvella isoja asiakkaitamme parhaalla mahdollisella tavalla.
Mirko on myös opiskellut MBA tutkinnon Virossa Baltic Sea Academyssa ja puhuu sujuvasti kieltä. Hän on myös ollut aikoinaan mukana viemässä Hesburgereita Viroon, joten hänellä on vahva kokemus siitä, millaista on toimia Virossa. Mirko on ollut erittäin aktiivinen erilaisissa yhdistyksissä ja muissa projekteissa, joten hän on myös verkostoitunut erinomaisesti.
Arto Vallin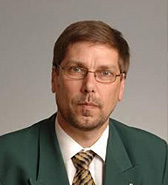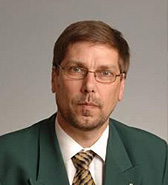 Jokainen panimo tarvitsee taustalleen sen analyyttisen ja nerokkaan numeroiden pyörittelijän. Arto Vallin on meidän tietäjämme tässä. Nykyään hän on rakennustarvikkeita valmistavan, suureen amerikkalaiseen konserniin kuuluvan MiTek Oy:n toimitusjohtaja. Hän on myös toiminut mm. yritystutkijana TE-keskuksessa ja Kauppa- ja Teollisuusministeriössä (nykyisin Työ- ja Elinkeinoministeriö) toimialapäällikkönä, missä hän  pureutui ja tutki  oman toimialansa yrityksiä pintaa syvemmältä. Arto tuo meille vahvan osaamisen erityisesti yritysrahoitukseen ja liiketoiminnan analyyttiseen kehittämiseen.
Lisää nimiä on vielä luvassa, mutta tässä on neuvonantajakaartimme runko. Olemme innoissamme, että pääsemme kehittämään Sori Brewingiä konkareiden kera!
Terveisin,
Pyry, Heikki & Samu
[button link="http://soribrewing.com/osakeanti" size="large"]Sori Brewing Finland Oy:n osakeantiesitteeseen[/button] [hr]
In English
Hello to our marvelous fans, shareholders and other readers! We got some great news for you. Sori Brewing share issue is going great and now we are super excited to make new announcements. We have promised you before that we are not doing this alone. For some people, three young people starting a brewery might sound pretty bold. We have the knowledge and the passion but a experienced help would give us more edge. That's why we have our Advisory Board. We have  asked a group of professionals to help us to build this dream brewery. They have different backgrounds and expertise but form a great combination of knowledge, networks and experience to help us to achieve our goals. Here are some impressive names for you to be  convinced and more is coming!
Sami Lappalainen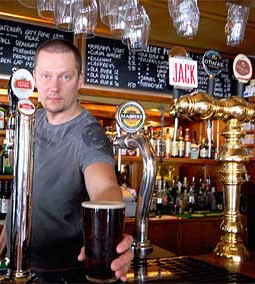 One of the godfathers of beer culture in Finland. He and his friends run several restaurants in Tampere such as the best Finnish beer restaurant 2014 – Gastropub Tuulensuu and Nordic, Soho, Inez,  O'hara's and many others. He knows everyone in Finnish beer and bar business and is one of the most respected professionals in the industry.
Before the restaurant business he worked as an importer. He is always aware what trends are rising and what people want. He is a great asset and a person that believes in Sori Brewing!
Mirko Lännenpää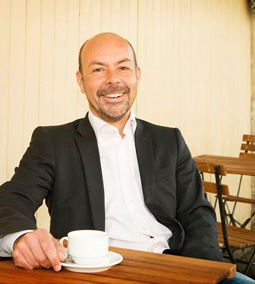 Mirko knows start-ups, retail, sales and restaurants. He used to work for the biggest Finnish retailer, S-group,  in different management positions. Right now he is a start-up entrepreneur and especially knows how to sell. He is networked across the Europe and will push us to thrive.
Mirko has also studied his MBA degree in Estonia and and worked in establishing restaurant chain Estonian units, so he knows the culture and speaks the language as well.
Arto Vallin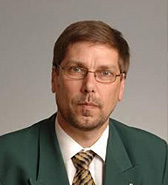 He is the man who understand numbers and business. He is a CEO in an international  building components company. Before that, he worked for the Finnish government in  different business analyst and sector manager positions. He can dig in to a company and find out what's really going on and what are the keys to success. He is our finance specialist and we will get valuable advises how to grow wisely.
This is the frame of our Advisory Board, more names will be announced later, that will bring something special to this mix. We are very proud and excited that we can start developing Sori Brewing with these experienced gentlemen.