The hugely popular and sold out
Sori Beer Advent Calendar
is filled with 24 different amazing Sori beers – something special for each day counting down to Christmas. The calendar is full of everything Sori: lagers, IPAs, stouts and Baltic porters – and yes, the calendar also includes some highly acclaimed barrel aged stuff. To top it off, we added a brand new special Christmas treat!
Beautiful design by Nella Leppä (see Nelllscreative on Instagram for more) makes this calendar a lovely gift. Wrapped in transport safe packaging to make the journey to your home and to look amazing nestled under your Christmas tree.
Take a look at Sori Beer Store (shop.soribrewing.com) for more of our beers.
Day 1
Investor IPA
Investor IPA is a huge part of our story. Sori Brewing was crowdfunded by craft beer enthusiastic investors who share our vision and feel the passion.
This straightforward West Coast IPA was the first brew we did. Now it's a praise for all the 225 people believing in this brewery and the idea behind it.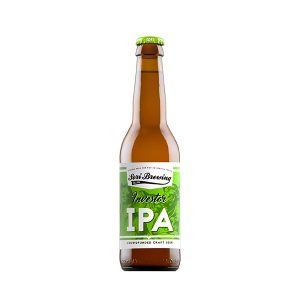 Day 2
Ensemble 13
Listening to a Symphony can be a joy, Sori have dialled their Piece De Resistance for a more sessionable musical experience with big juicy hop explosions you love. Ensemble 13 showcases tropical Australian favourite hops Galaxy & Enigma, with the stonefruit characters of Yellow Sub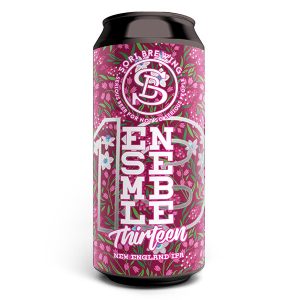 Day 3
Maximón
Maximón is a Mayan deity represented in various forms – also as a beer. A complex, moderately spicy, smooth and full-bodied Imperial Baltic Porter.
There's a hint of fruity chili combined with sweet and rich chocolate notes.
Just like a complex deity.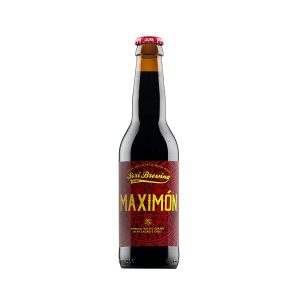 Day 4
Ensemble 3
Ensemble Three sees the return of Mosaic with a new partner, Citra. This classic American team-up delivers a punch of citrus and tropical fruit. Sit back and enjoy this DDH Double IPA as we prepare you for the next movement.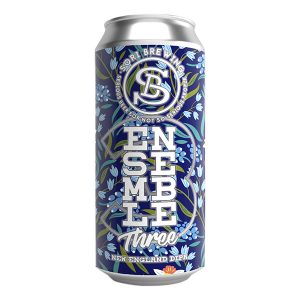 Day 5
Coffee Gorilla
A yawn is a silent scream for more coffee.! You may face your Coffee Gorilla every morning in the mirror. Brewed with six malts and cold brew espresso for a creamy and roasty experience.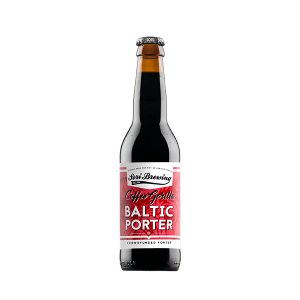 Day 6
Hybrid Treats: Raspberry Cream Donut
There was never a better feeling than sinking your teeth into a freshly made, steaming hot, cream filled donut and having a burst of raspberry jam dribble..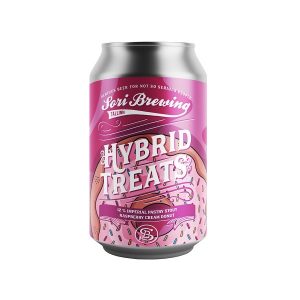 Day 7
After Ski
Not all beers of Autumn and Winter need to be darker than night – now we have a Winter IPA.When the best part of the sport is the aftermath, you need to have right sort of refreshments. This winter IPA is a frity and hoppy. for nights after snow fun.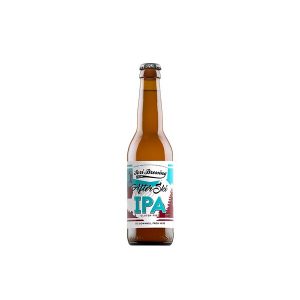 Day 8
Madonna of Sori
Our limoncello inspired single hop Mosaic Session IPA with lemon peel. A refreshing session IPA with slightly sweet malt base, and tangy lemon supported by extremely fruity Mosaic hops.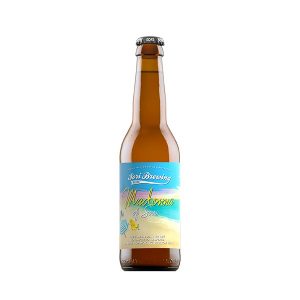 Day 9
Dark Humor Club Bourbon Vanilla
Sweet, dessert-like Imperial Stout with loads of flavor. Cacao nibs and espresso make this a liquid mocha cake. We added over a hundred Bourbon vanilla pods to make it a delicious treat.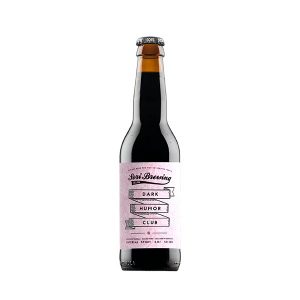 Day 10
Ensemble 5
In continuum to our Symphony of Hops series, Ensemble Five is the biggest and boldest DDH IPA we have done so far. Hopped massively with our favorite hops Citra, Mosaic and Galaxy, giving it a huge hoppy aroma, tropical juiciness and a smooth mouthfeel.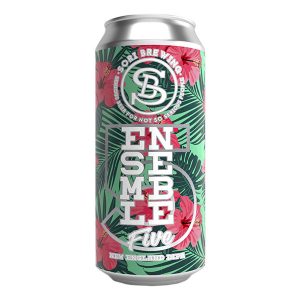 Day 11
Hardly Working
Working hard or hardly working? This is a knowing smile towards a witty colleague turned into a beer.. Hardly Working is a clean, crisp, hoppy lager with bold fruitiness. Refreshing with a good kick of flavor for the low 4,7% ABV.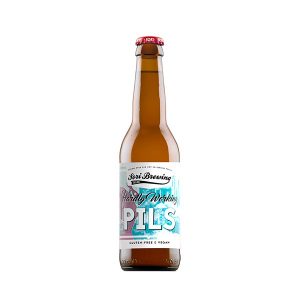 Day 12
Vermont Hustler
Vermonth Hustler is a hazy New England style fruity hop bomb with superb softness and drinkability. You find here fruity aromas like passionfruit, mango and papaya.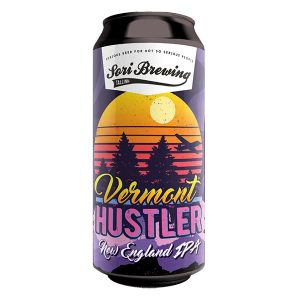 Day 13
Raspberry Punch
Wild and refreshing sour beer! This pungently tart, fuchsia red Berliner Weisse gets its bold character from a load of added raspberries and the souring lactic bacteria.
Day 14
Ensemble 14
Listening to a Symphony can be a joy, like relaxing in afternoon sun. For our next act, the Brewers at Sori have dialed their Piece De Resistance for a more sessionable musical experience.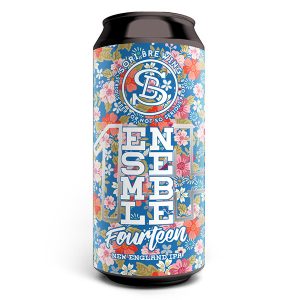 .
Day 15
Out of Office
This hoppy and refreshing Session IPA is all about pursuing your dreams, even if it's just for a moment. This is a perfect beer for after office hours and with less buzz.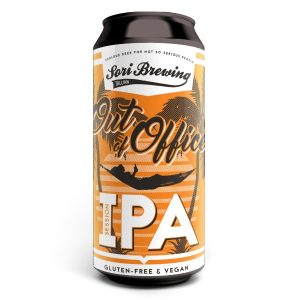 Day 16
Ensemble 11
Sori's epic signature symphony of New England IPA's continues into the double digits, combining two Brewer favourites into a new composition. With Australian Vic Secret and American Idaho 7.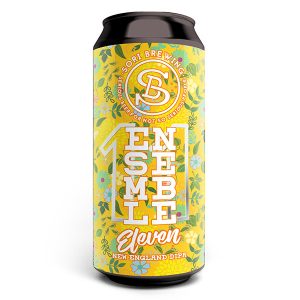 Day 17
Neon City
Deep in the grungy, dystopian underbelly of Neon City, the brewers of Arpus and Sori work at their craft in a mechanised maze of long forgotten industry. From the darkness emerges an Imperial Stout, infused with Tonka Beans and Brazilian Bela Vista Coffee.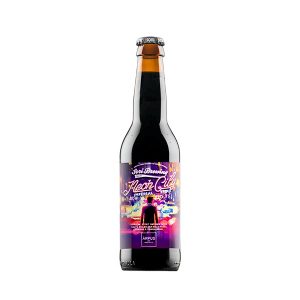 Day 18
Hybrid Treats: Estonian Apple Pie
The apple harvest is an exciting time of year in Estonia as big, fat, ripe, juicy apples start to drop from the trees. Brewed with the loving feeling of a hot pie cooling on the window, this Imperial Pastry Stout is to the crust with the flavours of spicy apple pie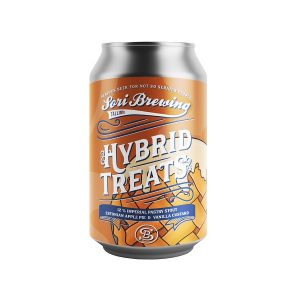 Day 19
Lost Room

Sori brewery is located in an old Soviet military factory. Deep in the building lies locked rooms that remained untouched, one of which is scarier than others. In that room, we came up with the idea of this Imperial Baltic Porter with our friends from Voodoo Brewing (PA, USA).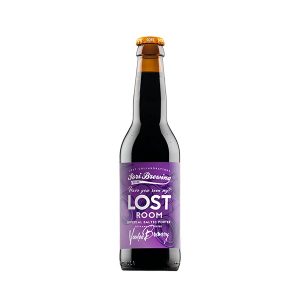 Day 20
Tim & Rob Brewers' Pilsner
Day 24
Hybrid Treats: Pistachio Gelato