The hugely popular and sold out
Sori Beer Advent Calendar
is filled with 24 different amazing Sori beers – something special for each day counting down to Christmas. The calendar is full of everything Sori: lagers, IPAs, stouts and Baltic porters – and yes, the calendar also includes some highly acclaimed barrel aged stuff. To top it off, we added a brand new special Christmas treat!
Beautiful design by Nella Leppä (see Nelllscreative on Instagram for more) makes this calendar a lovely gift. Wrapped in transport safe packaging to make the journey to your home and to look amazing nestled under your Christmas tree.
Take a look at Sori Beer Store (shop.soribrewing.com) for more of our beers.
Day 1
We'll Always Have Paris
The idea to brew this beautiful beer was born in Paris, France in the Summer of 2017. Sori and Kees fell in love with each others beers and that was it. Every good date night ends in a dessert that makes you smile. Ours is a sweet dessert like Imperial Stout that is infused with dates, coconut and tonka beans.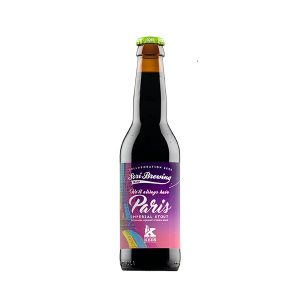 Day 2
Yes IPA
Our gluten-free IPA with all the taste. This refreshing IPA is hopped with Mosaic and Centennial. A lot of fresh pineapple, tangerine and floral notes. Easy going, crispy and refreshing IPA perfect for a Wednesday afterwork beer.
Fact: Yes IPA is our most sold beer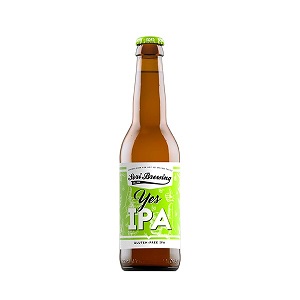 Day 3
Dark Humor Club Hot Chocolate
A complex and rich flavoured chocolate Imperial Stout. Brewed slow and carefully to get the every bit of that complex flavor. Matured on a massive amount of cocoa nibs.
Pair with roasted meats or even better, with chocolate and coffee desserts.
Day 4
Coffee Gorilla
A yawn is a silent scream for more coffee.! You may face your Coffee Gorilla every morning in the mirror. Brewed with six malts and cold brew espresso for a creamy and roasty experience.
Fact: The only gluten-free Baltic Porter in the world!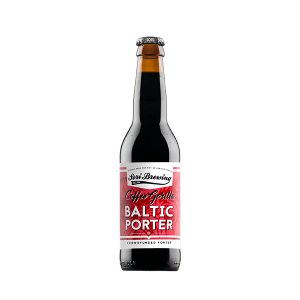 Day 5
Dark Humor Club Bourbon Vanilla
Sweet, dessert-like Imperial Stout with loads of flavor. Cacao nibs and espresso make this a liquid mocha cake. We added over a hundred Bourbon vanilla pods to make it a delicious treat.
Enjoy as a dessert and pair with chocolate.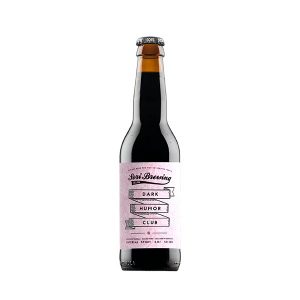 Day 6
Hardly Working
Working hard or hardly working? This is a knowing smile towards a witty colleague turned into a beer.. Hardly Working is a clean, crisp, hoppy lager with bold fruitiness. Refreshing with a good kick of flavor for the low 4,7% ABV. A thirst quencher to turn that late lunch smoothly into an early after work.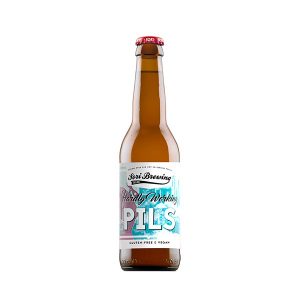 Day 7
Raspberry Punch
Wild and refreshing sour beer! This pungently tart, fuchsia red Berliner Weisse gets its bold character from a load of added raspberries and the souring lactic bacteria.
Now that you know what hit you, you'll want more!
Day 8
Dark Humor Club – PX Sherry
Dark Humor Club is a series of big and playful Imperial Stouts. This DHC is matured on Pedro Ximénez Sherry oak for decadent and warming chocolate aromas accompanied with ripe cherries.
Enjoy together with a cheese platter or some dark quality chocolates.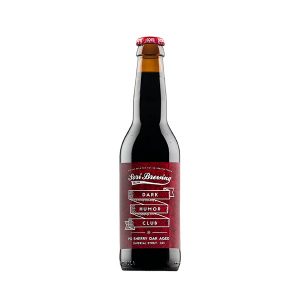 Day 9
Madonna of Sori
Our limoncello inspired single hop Mosaic Session IPA with lemon peel. A refreshing session IPA with slightly sweet malt base, and tangy lemon supported by extremely fruity Mosaic hops.
Inspired by Italian Riviera, where you can also find the town of Sori.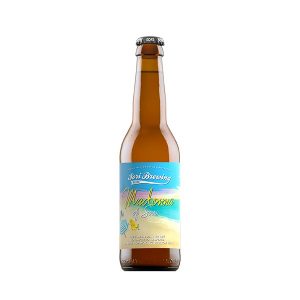 Day 10
Midsummer Melancholy
A prestige collaboration brew with AF Brew. Imperial Baltic Porter brewed with Kenyan coffee and smoked malt – after which the beer is aged on Madagascar Bourbon vanilla.
Excpect rich chocolate, ligh smoke and creamy vanilla flavors.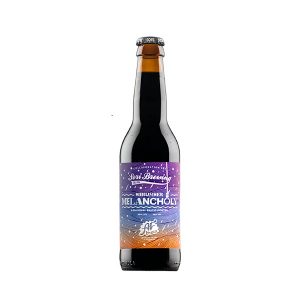 Day 11
Pareto Port BA 2020
Pareto (Port Wine BA) is a monumental wee heavy aged to perfection in port wine barrels. A blend of multiple different aged barrel aged wee heavys. This is the final one!
Decadent caramel sweetness cut with oak and notes of port wine. Luscious brew suitable for slow sipping.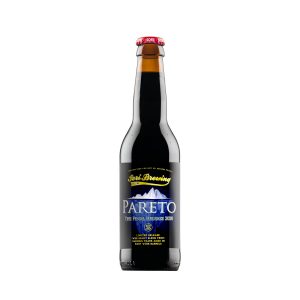 Day 12
Celtus
Rare treat! Celtus is the son of Polyphemus and Galatea. A collaboration with our Greek brewing brothers, Seven Island Brewery, from the Corfu island. A Rye Wine brewed with Finnish rye and aged in oak.Superb balanced, sweet and delicate flavors from the oak aging. Enjoy chilled to 12°C from a goblet or red wine glass.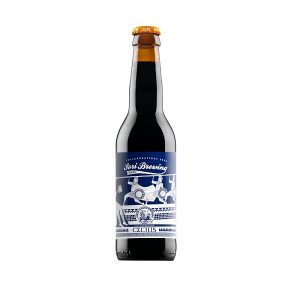 Day 13
Palkka Lager
Palkka lager loosely translates into "Payday" lager. Enjoy this easy going American Lager after a hard day.
American style lager lightly hopped for maximum refreshment. No gimmics, just good beer.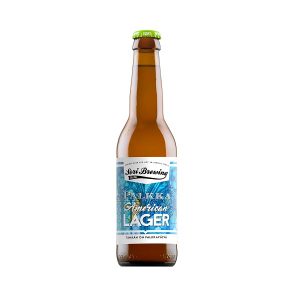 Day 14
Investor IPA
Investor IPA is a huge part of our story. Sori Brewing was crowdfunded by craft beer enthusiastic investors who share our vision and feel the passion.
This straightforward West Coast IPA was the first brew we did. Now it's a praise for all the 225 people believing in this brewery and the idea behind it.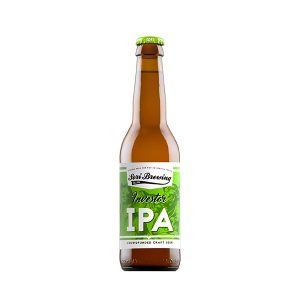 Day 15
Vanilla Cake Fever
Vanilla Cake Fever is a massive and full-flavored Imperial Baltic Porter with astonishing dark chocolate and exotic vanilla characters.
Again one of those beers where we did not count the hours making this. Pair with smoky foods and very creamy cheeses.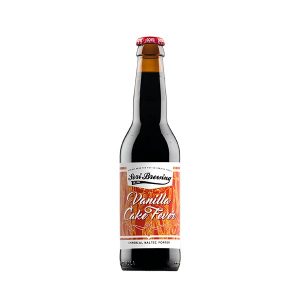 Day 16
Maximón
Maximón is a Mayan deity represented in various forms – also as a beer. A complex, moderately spicy, smooth and full-bodied Imperial Baltic Porter.
There's a hint of fruity chili combined with sweet and rich chocolate notes.
Just like a complex deity.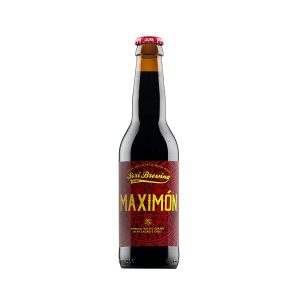 Day 17
Laudatur XX
2020 Special release. Annually we select barrels for this intense, multilayered and exquisite blended ale. A medley of Imperial Baltic Porter and Barley Wine aged in Heaven Hill Bourbon and prestige Tawny Port Wine barrels. Aged to perfection and blended by our Barrel Master. Drink now, or cellar for years to come.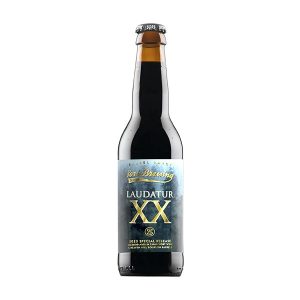 Day 18
Maximón Bourbon BA
An old favorite of Sori makes its Barrel Aged debut after spending a year in Heaven Hill Bourbon Barrels. The classic Mexican Cake flavours of cinnamon, chocolate and a hint of spice are elevated to exceptional new levels with the smooth flavours of Louisville Bourbon and woody vanilla. A beer to be enjoyed amongst the Gods themselves.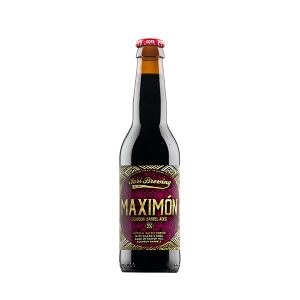 Day 19
Lost Room

Sori brewery is located in an old Soviet military factory. Deep in the building lies locked rooms that remained untouched, one of which is scarier than others. In that room, we came up with the idea of this Imperial Baltic Porter with our friends from Voodoo Brewing (PA, USA). Brewed with loads of caramel and Estonian kama flour.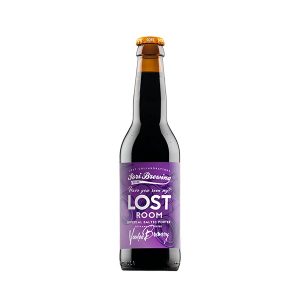 Day 20
After Ski IPA
Not all beers of Autumn and Winter need to be darker than night – now we have a Winter IPA.When the best part of the sport is the aftermath, you need to have right sort of refreshments. This winter IPA is a frity and hoppy thirst quencher full of tropical taste.
Also, this beer is gluten-free.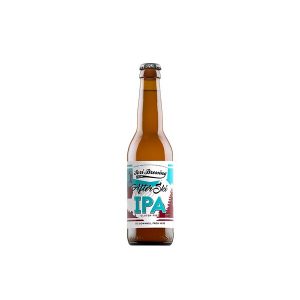 Day 21
Anniversary Barley Wine 2018
Special release: A magnificent Barley Wine aged nearly a year in elegant cognac barrels. Rich, dark fruit, honey and caramel notes balanced with oak and cognac from the long barrel aging. Celebrating 3 years of Sori and 100 years of Estonia. Aged in Sori cellar for you to enjoy the vintage.